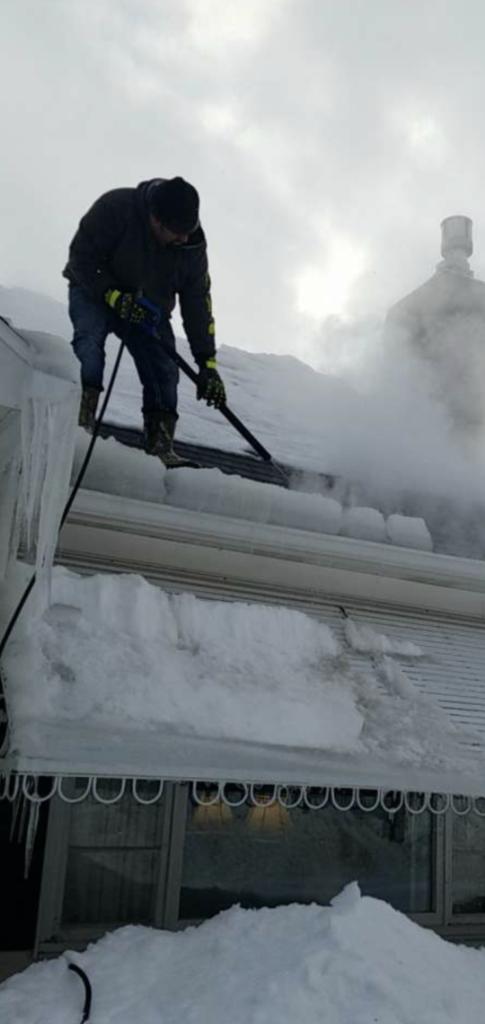 Fully Bonded & Insured Ice Dam Removal
Removing Ice Dams from your roof can be dangerous and may cause damage if you do not get professional help. The trained professionals from The Ice Dam Crew can remove your Roof Snow and Ice Dams from your roof in a safe timely manner. We use true steamers, this means it is a low pressure machine burning at 400 degrees. This steam cuts through the ice on your roof and does not melt it using a hot water pressure washer like the other guys.

Climbing onto a snowy/icy roof in the middle of winter any time of day or night is dangerous. This is why we want to insure you that we are fully bonded and insured for your safety and ours. We take all of the required safety measures needed to stay safe on your roof. Having a trustworthy company working on your roof is important so that is why we want to give you piece of mind with our before during and after photos and our 22+ years of experience.



Contact Us